Majority of Canadians think tech giants should share revenue with media: poll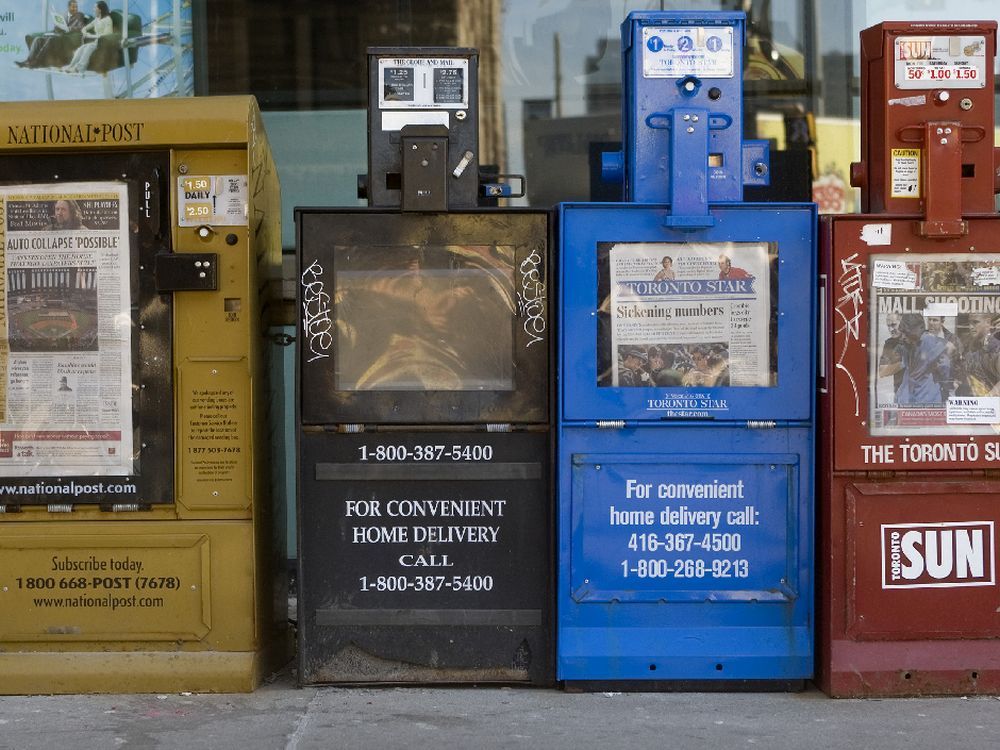 In one year of pandemic, Canada has lost 40 media outlets and 1,200 permanent media jobs
Content of the article
A majority of Canadians believe it's important for their local news outlets to survive and think web giants should share their revenue with the media, according to a new poll.
Content of the article
The poll, which was conducted by Pollara Strategic Insights for News Media Canada, showed that 90% of respondents agreed that local news is important.
"We consider this extremely important," said Paul Deegan, president and CEO of News Media Canada, an industry group for news publishers. "Especially as we have seen hundreds of small media outlets close and thousands of journalists lose their jobs over the past decade"
According to Reuters Institute for the Study of Journalismin one year of the pandemic, Canada lost 40 media outlets and 1,200 permanent media jobs.
This is an issue on which Canadians of all political persuasions seem to agree. The survey found that regardless of their age, where they live or whether they intend to vote federally, respondents believe in the importance of local news.
Content of the article
NP View: The right approach to counter the monopolistic practices of Big Tech

Opinion: Canada has fallen behind in monitoring big tech. That might be about to change
"Among supporters of all major political parties, you have a strong recognition of the importance of protecting local media," said Dan Arnold, chief strategy officer at Pollara.
Canadians who intend to vote for the People's Party of Canada were the least likely to believe it is important for local news outlets to survive, with 65% agreeing, followed by Conservative voters at 86% . Green Party voters were the most likely at 97%, followed by Liberal voters (96%) and NDP voters (94%).
"There's so much fake news out there and I think Canadians have a real thirst for reliable sources of information," Deegan said.
Content of the article
When asked if they believe web giants like Google and Facebook should share some of their revenue with Canadian media, the majority of respondents agreed (79%). Similarly, 80% of respondents said they supported the federal government passing legislation that would allow small independent outlets to bargain collectively with these giants.
Arnold said that support among Canadians can be boiled down to a belief in fairness and the idea that those who create content should be compensated for their work when it is shared on other sites. He said there's also a sense that Canadians want to see their small media succeed rather than be swallowed up by big media companies.
In April, a bill aimed at reducing the imbalance in negotiations between online platforms and Canadian media was tabled in Parliament. Bill C-18or the Online News Act, would require Google and Facebook, which generate 80% of digital advertising revenue in Canada, to pay Canadian publishers to deliver their news to their platforms under fair trade agreements .
"It's important to make sure the news media is independent but commercially viable," Deegan said. "And we think it's good legislation."
The Pollara poll surveyed 1,500 Canadian adults online between May 20 and May 26. The margin of error for a probability sample of this size is plus or minus 2.5% 19 times out of 20.